Image
landing
landing_right
We have a wide range of multi-brand vehicles at our disposal
Whatever your business or size, we are able to meet your needs
As an expert in long-term rental, Olinn offers a range of business services to meet your fleet management needs.
At what cost, and for which services?
Whether you are a professional working in a company, a local authority or an association, or whether you work as a freelancer, you need one or more business vehicles for you and/or your employees.
Discover our range of tailored services!
col-md-4
Image
3 possible modes of delivery
Image
Provision of a short-term vehicle
Image
All-risk insurance and/or financial loss guarantee management
Image
Handling maintenance and servicing operations recommended by the manufacturer
Image
Handling "maintenance" alerts
and personalised communications with employees
Image
Systematic mileage log updates for the management and tracking of maintenance alerts and mileage consumption.
Image
24/7 guaranteed within 1 hour in Europe, repatriation or accommodation for the driver and his passengers.
Image
and managing the recovery of the repaired vehicle.
Image
Provision of a vehicle as soon as the initial vehicle is immobilized everywhere in France thanks to our referenced partners.
Image
Tire replacement according to a defined quota and management of winter tire campaigns, guarding and punctures.
Image
Provision of fuel cards and electronic badges, with re-invoicing of consumption by post.
Image
For communication and feedback, management of the carbon footprint, organization of eco-driving courses.
Image
Administrative management
Management of fines within the framework of the A.N.T.A.I automated file
Management of riders with fluidity grid in order to adjust contracts to actual mileage consumption
Account chargeback management
fullscreen
Image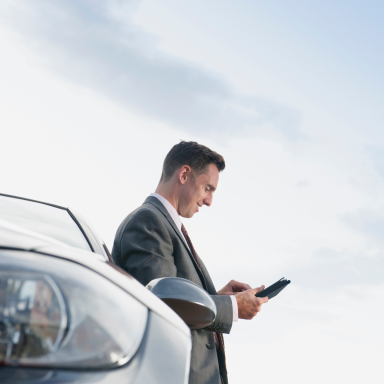 Your financial capacities under control
Our solutions allow you to control the total cost of owning a professional vehicle. Renters are not subject to fluctuations in the value of the vehicle or services. They pay only for the use of the vehicle, with a fixed rental price.
Costs are smoothed out over the term of the contract, thereby preserving cash flow and borrowing capacity.
fullscreen
You don't have to deal with anything anymore, we'll take care of everything!
You'll renew your fleet at your own pace according to your needs, and adjust your contracts up or down according to your level of activity. With our financing services, you don't have to manage anything.
Image
fullscreen
Image
A reduced environmental footprint
With Olinn and its long-term rental solutions, your vehicles are new, well-maintained and environmentally friendly.
We take care of changing your used vehicles into less polluting hybrid or electric vehicles.
Our long-term rental offerings for businesses
* Except in the event of a variation in the vehicle price or the tax rate in force and after acceptance of the agreement. Rental fees and services are payable in advance by direct debit on the 5th of the month. You can obtain the environmental bonus yourself upon application. Penalties are built into the rental fee. VAT rate: 20% Photos are for illustration purposes only, typographical errors excepted.