Manufacturers and distributors of business technology equipment (IT, telecom, software, medical, audiovisual, vehicle, industrial, etc.), it's time to boost your sales!
With Olinn, offer your clients financing solutions. Every day, we support leaders and decision-makers in the implementation of reliable and efficient offers.
Grow your business
Sales financing is an effective way to grow your own business, and your customers' business too. By choosing Olinn as your partner and integrating our solutions into your offerings, you will enhance your services, increase your turnover and secure your margins.
Move from a consumer economy to a circular economy.
By integrating a rental model into your commercial strategy, you'll engage in a virtuous circle, both economic and environmental. Go beyond the consumer economy and choose the circular economy, for you and your customers!
At Olinn, we work with you to build tailor-made solutions adapted to your sales model, with rental financing based on how often your customers use the equipment, delegated payment for wholesalers, equipment insurance, etc.
Sell an all-inclusive service with the rental model!
Leasing is the key to success in moving from a product sales model to a solution sales model.
col-md-4
Image
You sell your customers access
(associated equipment & services)
Image
You offer a lease payment instead of a cash price
Image

You enjoy almost immediate payment and avoid unpaid bills.
Image
You outsource the management of contracts and associated costs
Image
You manage a long-term commercial relationship by making your customers captive.
Image
You make a circular economy approach the norm by integrating trade-ins and reconditioning
A triple advantage with our
"all-in-one" solutions
fullscreen
Image
Our rental solutions secure your sales from the invoicing stage, while offering your customers the ability to spread out their expenses over time and preserve their cash flow.
You'll instantly optimise your cash flow: we take care of payment, which reduces the risk of non-payment and minimises customer payment times.
fullscreen
You sell differently.
By diversifying your activities, you can develop new growth drivers as you adopt a differentiating strategy.
You sell better.
You increase the accessibility of your offerings: instead of paying everything upfront, your customers pay a simple rental fee.
You sell more.
You stay ahead of technological developments and control your customers' equipment renewals. In this way, you secure your customers' rented equipment.
Image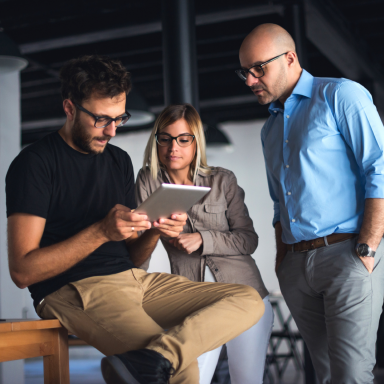 fullscreen
Image
With Olinn, your customers remain at the cutting edge of technology while engaging in corporate social responsibility. At the end of the rental contract, we recondition the equipment to give it a second life. With Olinn, you'll offer your customers an environmentally friendly and socially conscious model.
The benefits of Olinn
Enjoy all the benefits of our personalised loyalty program. It is a simple, effective productivity driver that provides you with:
A powerful scoring solution for quick responses to financing requests
A digital solution for your finance contracts
A customer-focused solution to help with administrative procedures.